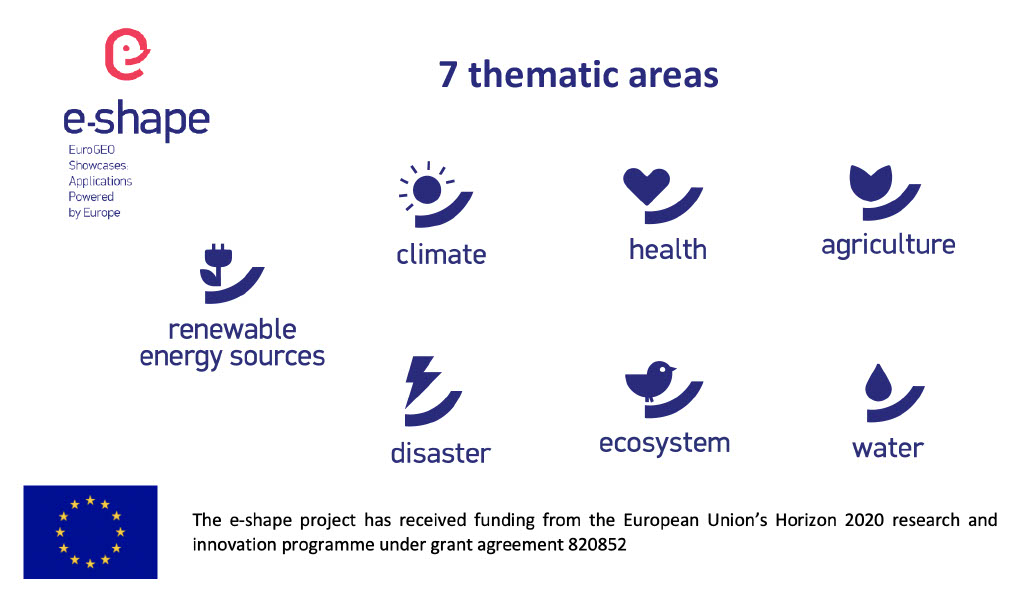 Pioneering H2020 project e-shape, strengthens the benefits for Europe of GEO - establishing 'EuroGEO'
EuroGEO, as Europe's contribution to the Global Earth Observation System of Systems, aims at bringing together Earth Observation resources in Europe. It allows Europe to position itself as global force in Earth observation through leveraging Copernicus, making use of existing European capacities and improving user uptake of the data from GEO assets.
---
What the e-shape pilots can do for you?
Success story
Agrowth
Agriculture; Atmosphere; Climate; Land use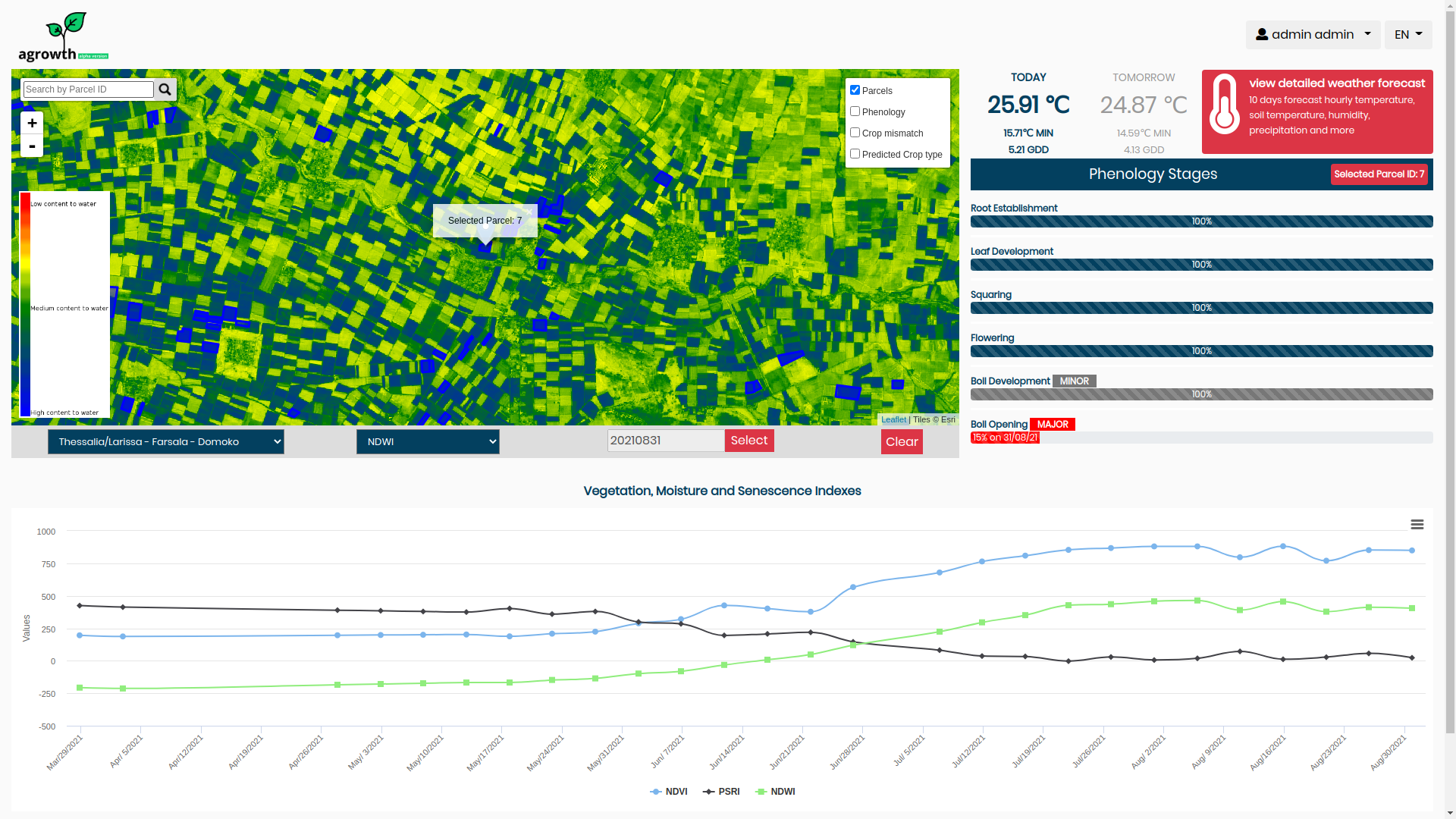 Customer Experience
"Several farmers went on with sowing their parcels even though the sowing maps indicated otherwise. The conditions of the short future were unfavorable and the farmers had to sow for a second time a couple of weeks later."
Vaggelis Georgolopoulos

,

Agronomist | Cotton Farsala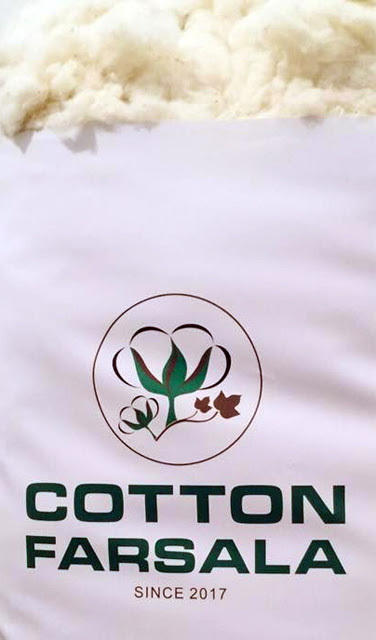 Benefits
It estimates the current phenology stage of crop and the fuzzy transition of them in the course of time. → Producer/Farmer knows every time in what stage his/her crop is and he/she is able to take action
It provides a heatmap for the sowing period of cotton which estimates daily the risk(high/medium/low) → Producer/Farmer has an indication about the right time of sowing, he/she is able to catch the possible sweet early window of April for cotton sowing
It predicts the yield in kg/ha, weeks earlier from the harvest. → Producer/Farmer has a good estimation of yield weeks earlier
It provides charts for the evolution of the vegetation indices NDVI, NDWI, PSRI and some crop specific indices. → Producer/Farmer has a good indication in order to monitor the vegetation health and the moisture of the crop
It visualizes the max and min ambient temperatures per parcel and it interplays with risk.resagri.eu. → Producer/Farmer has access to ResAgri's detailed weather information in a 2km x 2km spatial resolution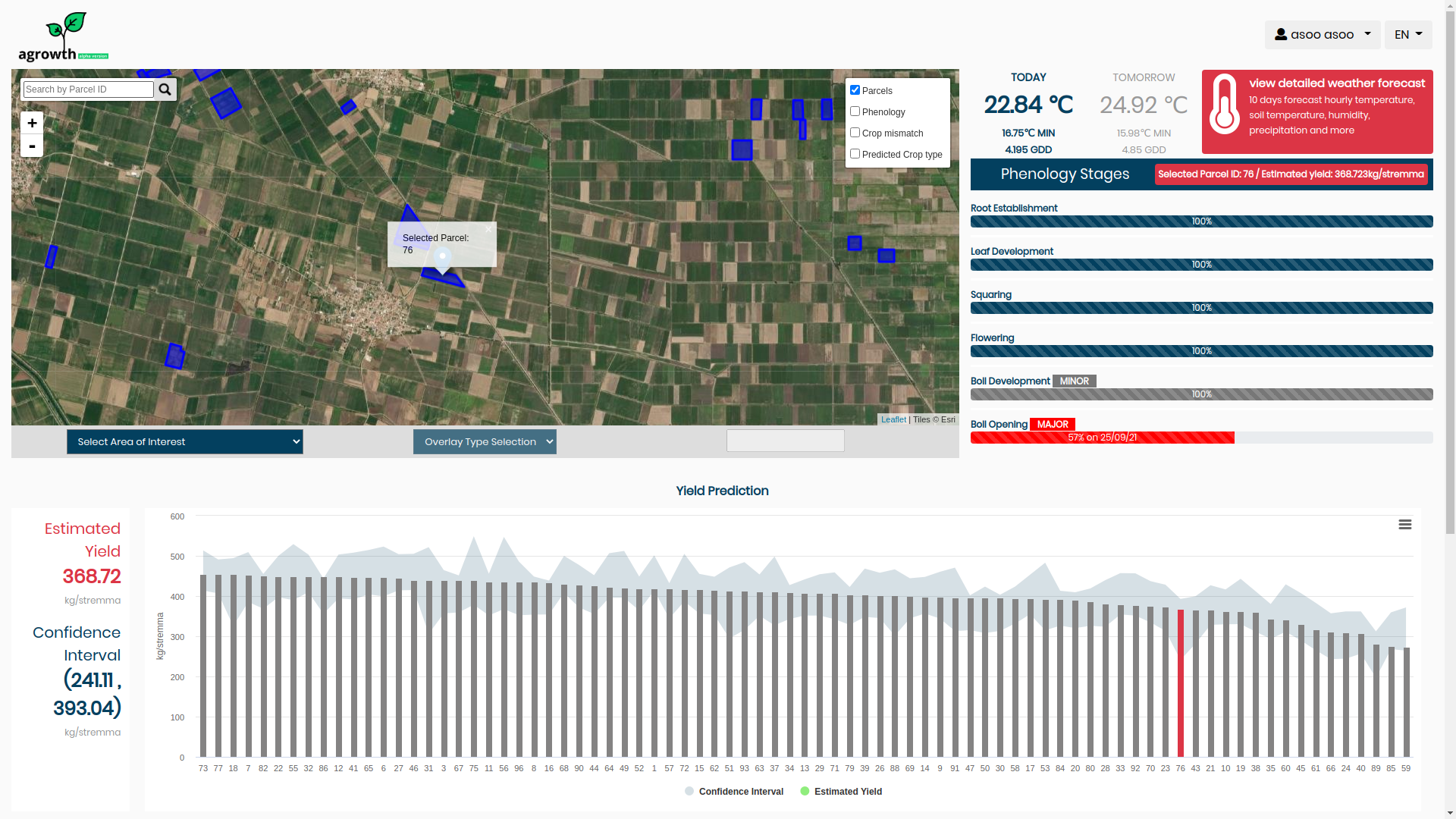 What Can Earth Observation

Do for My Organisation?