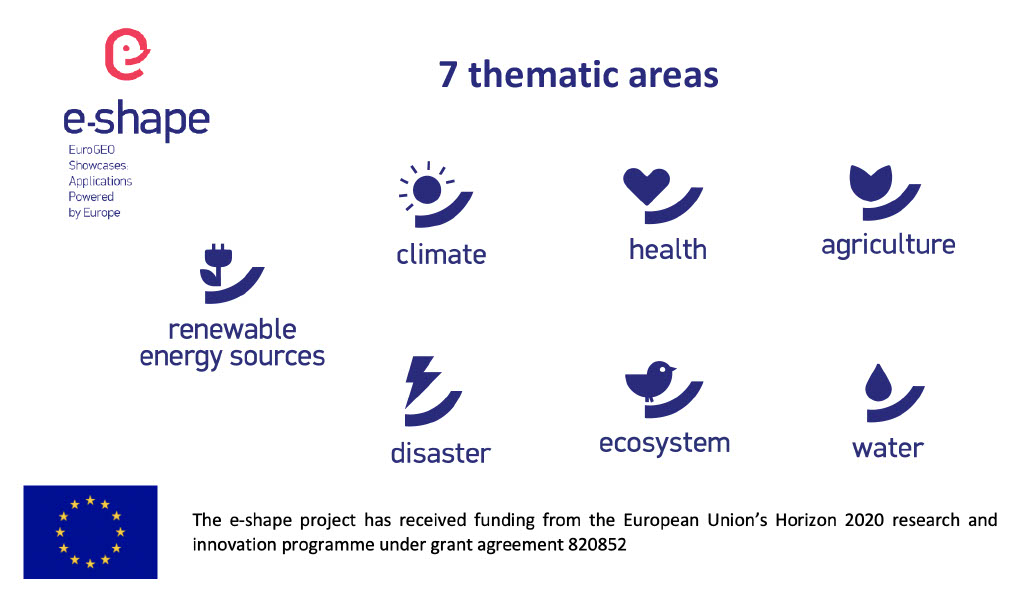 Pioneering H2020 project e-shape, strengthens the benefits for Europe of GEO - establishing 'EuroGEO'
EuroGEO, as Europe's contribution to the Global Earth Observation System of Systems, aims at bringing together Earth Observation resources in Europe. It allows Europe to position itself as global force in Earth observation through leveraging Copernicus, making use of existing European capacities and improving user uptake of the data from GEO assets.
---
What the e-shape pilots can do for you?
null
GEOSS for Disasters in Urban Environment
What Can Earth Observation

Do for My Organisation?