Monitoring
Solar panel service
Monitoring the presence of solar panels throughout the Netherlands.
Infrastructure; Map and monitor solar energy (solar farms); solar energy; solar radiation; Monitor urban areas; Urban Areas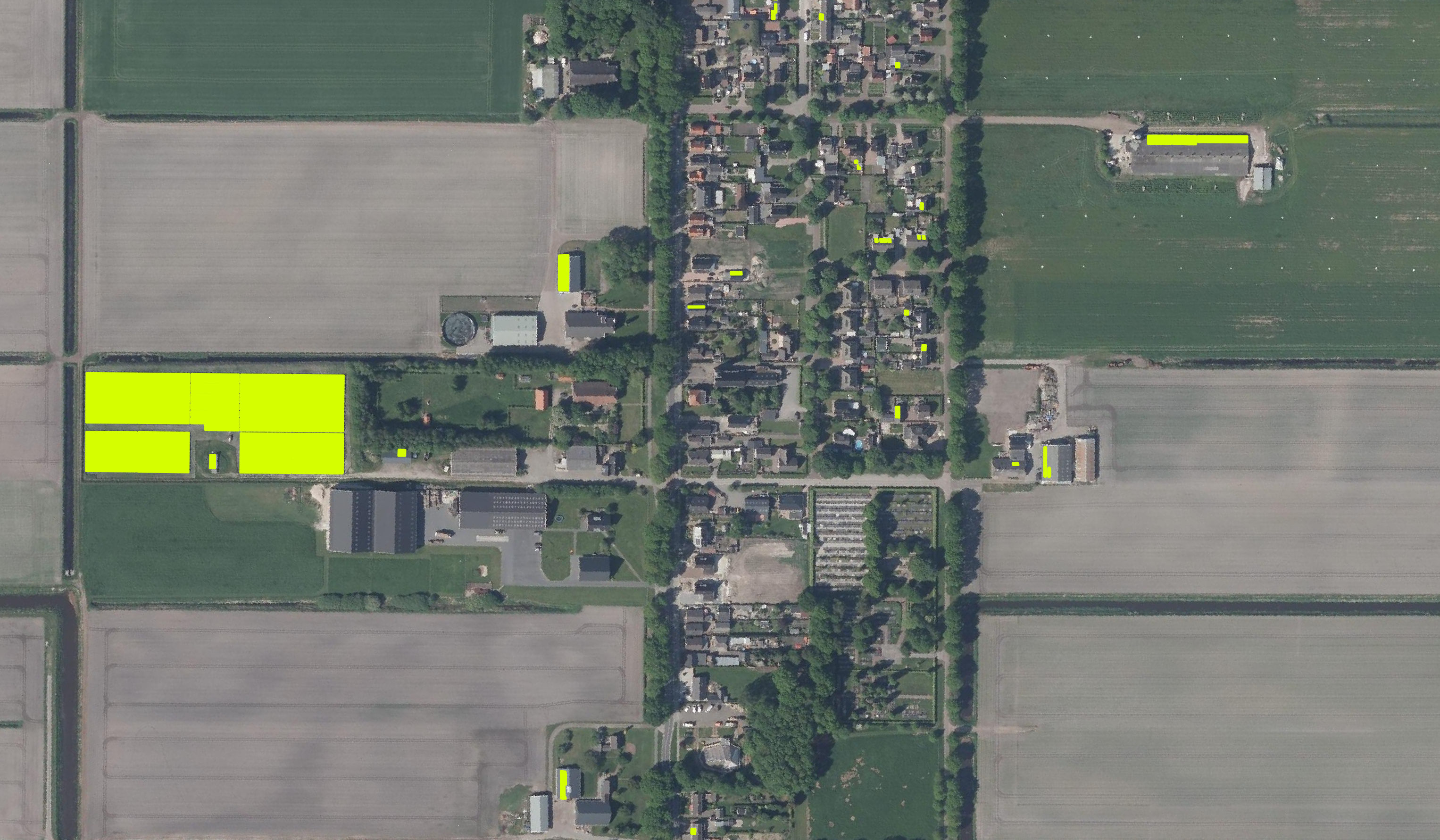 Product Description
NEO monitors solar panels throughout the Netherlands using deep learning methods. Solar panels are detected using various resolutions of satellite and aerial imagery. The panels are digitalized by the algorithm and related to 3D-roofs based on the AHN (Dutch national height model) to calculate zenith and azimuth angles. This data, combined with data such as solar power, allows NEO to estimate the power output for each object. Solar panels are also provided with parcel and address information and statistical reports, so customers can easily apply the data and relate it to internal registrations.
Service Life Cycle Status
Netherlands full coverage, AOI specified per user
Benefits
Benefits description
Highly up-to-date data
Sharp priced because of automated detection process
Value added ready-to-use data
Provided through API
Technical Specification
Deliverable spatial resolution
Deliverable accuracy vertical
Deliverable accuracy horizontal
Deliverable raster layers
Deliverable vector layers
Start date of acquisition
Service place
Office NEO BV
NEO BV
52.1547398,5.3831818
Compare products
0 products added